Dreamers Market Trifecta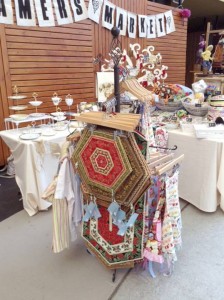 This third engagement with the "Dreamers Market" has seen a cementing of the relationship between Arjay Creations, Four Red Hens and the market place itself.
Each visit to the event sees a growth of public popularity with an increased number of new customers as well as the now familar faces from prior sales. There has also grown from these days a great sense of community spirit amongst the stall holders themselves.
With all these features we highly recommend you check out future "Dreamers Markets".