Christmas At Home With Us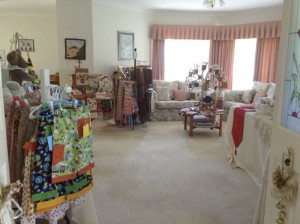 Aside from the stock itself, one of the best features of our "Christmas At Home" shopping experience was the ability to avoid parking queues at the shopping centres.
Sam and I had the pleasure of hosting this event for the first time and we were extremely pleased with the response from those in attendance.
By allowing those who came to purchase Christmas gifts straight from our home they were able to make their choices while enjoying a cup of tea in a relaxed, no pressure atmosphere…. stay tuned for our next "At Home" event.